Discontinued 2018
Produced from 1994 to 2018
2018 Pricing:
Kit – $125
Finished – $199

Kit Assembly Instructions
Range C4 to C6
Solid hardwood frame
Laminated birch ply top and back
28″ tall, 10″ deep
Weight: 2.5 pounds
Hognose Accessories (gig bag, songsheets, strings, etc) still available here.
There are numerous medieval illustrations of plucked psalteries with this characteristic "pig-snout" shape. They were popular through the Renaissance and Baroque periods, sometimes quite decoratively ornamented with rosettes and painted trim. This was our version. It had impressive tone and volume. Though suitable for children to explore music, it was also frequently used for performing, especially in period musical productions. We included a set of songsheets that slide right under the strings to help you learn to play it.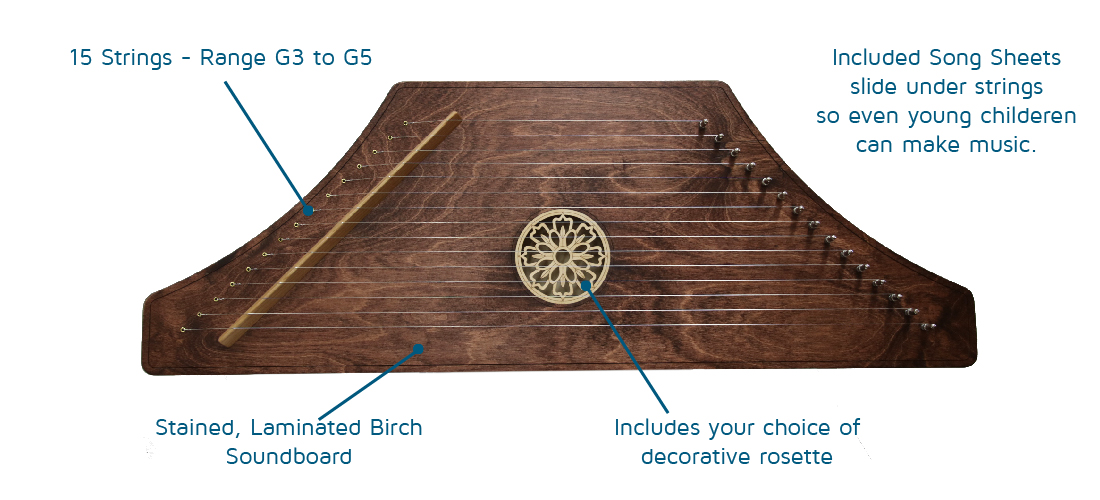 We still sell bluerpints and hardware for the Hognose. Click here to learn more.
---
Video