It's now been 6 months since Mikaela took up the harp.  Once again she is gracious enough to let us film her and post this video.  It takes a lot of courage to put yourself out there like this. Thanks, Mikaela.
The piece she plays is by Turlough O'Carolan and arranged by Chad McAnally.  Chad is a local Irish Harpist and Mikaela's teacher.
Mikaela performs this piece on our Gothic Harp.
---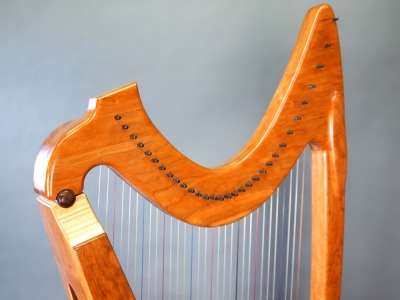 Considering purchasing a lever harp? Musicmakers builds a variety of lever harps to accommodate all harpists from beginner to professional. Our harp selection serves a variety of needs: travel, music therapy, and concert halls. We have something just for you.
Learn More About Our Gothic Harp
Related Reading for Harps