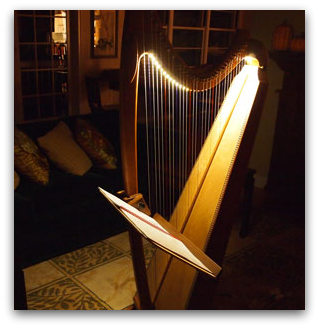 Harp Lights from Musicmakers
This is a great way to make an indelible impression upon your audience.
We can help you install a set of lights under the neck of just about any harp. These tiny LED lights will light the soundboard, the strings, your hands, and your sheet music. This not only solves your lighting needs, but also accentuates the graceful curves of your harp.