Discontinued harp model that was produced from 1999-2013
Information about our Shepherd Lap Harp including links to the string chart and the kit directions.
---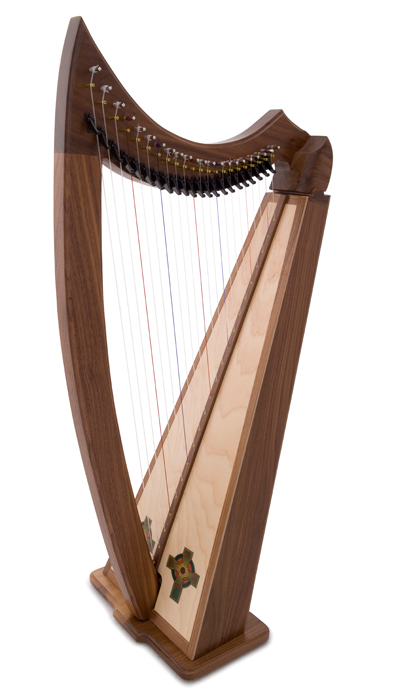 Discontinued August 2018
Produced from 1999 to 2013
2013 Pricing:
Kit - $569
Finished - $899
Range: G3 to G6
Walnut Neck and Pillar
Solid walnut sides.
Walnut ply back.
Aircraft Birch Soundboard
37" tall, 18" deep, 10" wide
Weight: 11 pounds
We still sell bluerpints and hardware for the Shepherd Harp. Click here to learn more.
---