Concert Uke KIT
dkcukit
$299.00
Product Details
---
Info
Build your own Ukulele!!
This is a highly refined project with beautiful solid woods and lots of customizing options for inlays and/or rosettes.
While we do give this a 4 hammer rating - that doesn't mean this project isn't suitable for beginning woodworkers. The rating is more reflective of the amount of time required (40+ hours) and the intricacy of the kit. Building this kit doesn't require expert woodworking skills but, if you do have those skills - this kit really gives you the opportunity to let your craftsmanship show!

Download Assembly Instructions (PDF)
Testimonials
Hi Guys,
Finished my Concert Ukulele today and it sounds great.
The instrument is finished in six coats of Tru Oil. See attached pic.
The kit was great quality and the instruction manual very comprehensive and easy to follow.
THANKS,
Daryl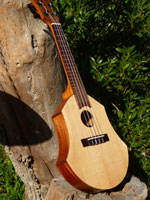 ---
Hi Jerry,
Thanks for your fast reply. I just finished putting on the second coat of tung oil and it looks better than I could hope for. Being a machinist I love to work with microscopic measurements and close tolerances, putting the unit together was a joy and your design was flawless not to mention quality material.
Thanks again,
John B. Haas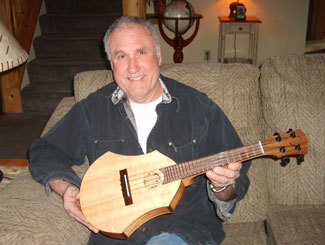 Copyright © 2018 Musicmakers Instruments.
Thank you. Your message has been sent. We will answer within one business day.