Discontinued September 2019

Difficulty Rating
The Kinder Harp by Musicmakers is a simple plucked psaltery with a rich and lovely tone. The Kinder Harp is at home in a wide variety of settings - introducing music to children, a playable musical instrument to use in period dramas, a portable instrument for minstrels strolling through renaissance festivals, and to share music to comfort and heal.
This DIY kit is a great project for beginner woodworkers. Nothing in the process is overly complicated or all that tricky but the end result is very impressive. Download our kit assembly instructions below to get a feel for the scope of this project.
What's Included:
All pre-cut wood pieces.
All neccesary musical hardware and strings.
Over 20 song sheets
Pick
Your choice of rosette
Assembly Instructions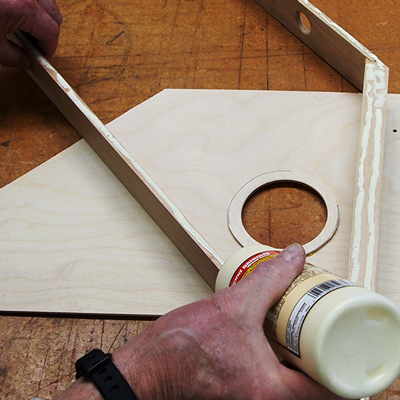 We also sell the Kinder Harp finished and ready to play. Click here to learn more.
---
nice easy build kit and beautiful sound
kit was easy to assemble as long as you follow the the instructions also easy to string up and tune polyurethane finish and gloss spray awesome
john harmes from down under but not upside down ie western australia
04/19/2019
Verified Buyer